In 2010 then 19-year-old Phumeza Tisile, from Port Elizabeth, was told she had tuberculosis. What she did not know was that she had contracted extensively drug-resistant TB (XDR-TB), the deadliest form of the disease. Tisile had been misdiagnosed and therefore given the wrong medication. As a result, she lost her hearing, because the drugs were so toxic, and had to have surgery to remove TB from a lung, which caused a broken rib and collapsed lung. By 2011 the treatment wasn't working. Her life was saved when she met Jennifer Hughes, a TB doctor from Doctors Without Borders, at the Cape Town clinic she was being treated. Hughes created an individualised treatment regimen for Tisile, using linezolid (which isn't developed to treat TB, but as an antibiotic to fight bacteria). Tisile was cured in 2013, and in the same year she and Hughes co-authored Test Me, Treat Me, a manifesto to help gain support from doctors and patients in the fight against XDR-TB. Tisile talks to us about the work she's doing in her mission to help save lives.
"The reason we wrote the manifesto was to let the world health leaders know that extensively drug-resistant TB is an emergency."
Calling all world health leaders
"The reason we wrote the manifesto was to let the world health leaders know that XDR-TB is an emergency," says Tisile, who adds that the drugs currently used for XDR-TB are ancient and toxic. "They aren't developing any new drugs. This is unfair." The manifesto makes three commands: Everyone must have access to testing and treatment for XDR-TB; there needs to be better treatment, and higher cure rates; and the international community must fund the fight against XDR-TB. In May last year Tisile took these demands to the World Health Assembly in Geneva, where global ministers of health had gathered to create a strategy for TB. Tisile says that though they got a lot of support, results will be slow. "It's a 20-year strategy." In the meantime Tisile continues to spread her message. "Besides handing over the manifesto, I did interviews with health journalists from Germany and wrote a blog on the Guardian. There were workshops organised by Doctors Without Borders where I spoke about my experience with TB."
Marching for cheaper medication
In her three years with XDR-TB, Tisile made friends with many patients going through the same ordeal. "At the time there were 300 people who had XDR-TB and Doctors Without Borders managed to give linezolid to 20," says Tisile. "It's because of the patent laws; the drug is too expensive and people who need it the most can't get it. I've met people who I called friends who have now died." Linezolid is sold at R700 a tablet, says Tisile. "There's a cheaper version in India. Apparently it costs R20 a tablet there." In 2013 Tisile marched with health activists to the Department of Trade and Industry in Pretoria to hand over recommendations for a new draft policy on South Africa's patent laws. "They still haven't done anything, and it's frustrating because people are dying."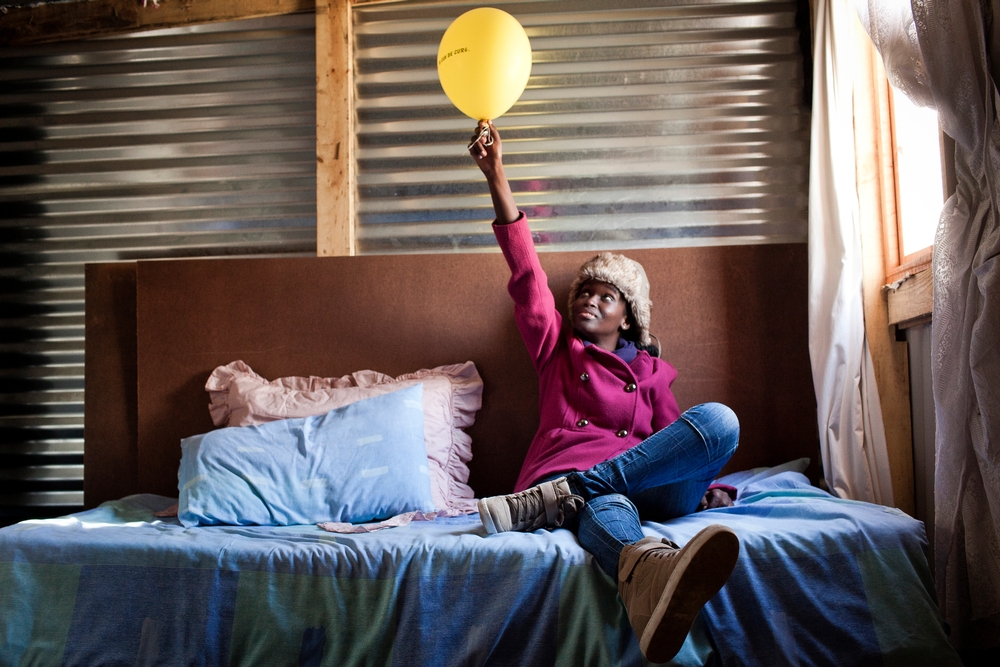 Advocating for TB patients
Phumeza is now 24 years old, and has her hearing back, thanks to two cochlear implants. She also joined TB Proof in February this year. "I am a core member. I attend consultations around South Africa, mainly in Johannesburg, and report back to the team. I also do advocacy work where I share my personal story with medical students and communities." Being part of TB Proof has made her aware of the lack of education among healthcare workers. "I learnt that medical students, professional nurses and doctors don't wear TB masks when attending to patients, because they fear their colleagues will see them as weak." Tisile might be cured, but there's a clearly a long fight ahead.